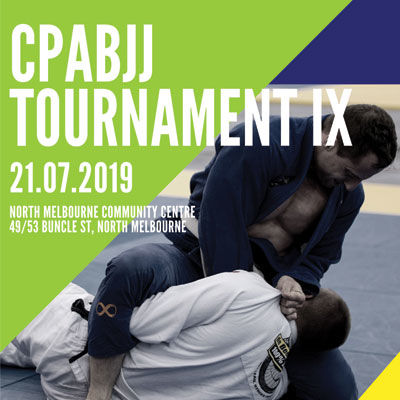 2019 marks the 9th CPABJJ Tournament and with it's continued popularity we can not wait for another one this year. This tournament is an inhouse one, all Cia Paulista Australia students accross all affiliations are invited.
We put together this tournament to learn, help and improve our BJJ in a friendly environment. We expect and hope that all adults, teens and kids participate & support one another.
Medals to be awarded to all Mighty Mites, Kids, Teens, Adult and Master Categories 1st, 2nd & 3rd places and Open Weight. Open weight to also be awarded and additional special prizes.
Date: 21st of July
Time: 9am to 5pm
Location: North Melbourne Community Centre 49/53 Buncle St, North Melbourne, VIC, 3051
Registrations: Close on the 18th of July
Full Event details can be found here.
To register please fill in form below, once submitted you will be redirected to the shopping cart, to complete registration payment must be made.