2019 END OF YEAR GRADUATION
01st of December will be a day where all Cia Paulista Australia affiliations across Victoria and Interstate will come together to celebrate our biggest event of the year the 2019 End of Year Graduation.
Save the Date and be sure to be there.
Graduation
Date: 01/12/2018
Time: 10am (Kids) 11am (Adults)
Address: Victoria University - Footscray Park, Ballarat Road, Footscray, CA Hoadley Building (Building L - Level 4)

Celebration
Time: 2:00pm
Address: Location to be confirmed

Stay updated via our FB Events page
Looking forward to seeing everyone there.
Any questions please don't hesitate to call us on 0478733276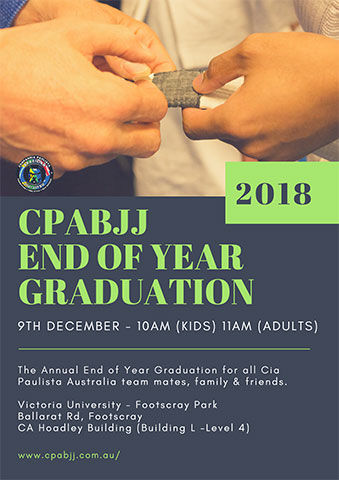 .